Our partners
Our partners
Yelloh! Village
Yelloh! Village is a group of 90 independant campsites in France, Spain and Portugal that have been leading the way in terms of quality camping holidays since 2000.
Each campsite is unique because each campsite owner is unique, but all Yelloh! Village campsites share a common philosophy: providing high quality sites and services and making sure there's something for everyone to enjoy! And in order to offer only the best during your holiday, Yelloh! Village only offers the best campsites that can bring together nature, comfort and high standards for an exceptionnal camping experience.
Discover top notch rental cottages and spacious camping pitches, personnalised services, waterparks, fun entertainment, quality infrastructures, and so much more. And whether your favorite destination is by the sea, in the mountains, in the countryside or on the banks of a river, you will be sure to find a Yelloh! Village campsite that suits you!
In choosing Yelloh! Village for your next holiday, you're choosing an unforgettable experience. Find your next Yelloh! Village destination now...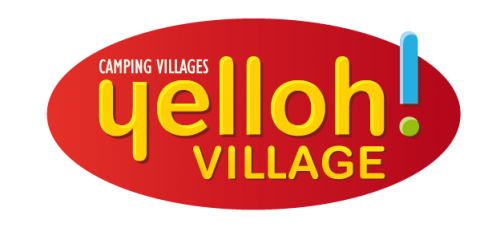 La Roche-Posay city council
Nestled in the heart of the Poitou region, close to the Touraine and Berry regions, La Roche Posay proudly overlooks the beautiful valleys of the Creuse and Gartempe, lined with castles and fortified farms.
La Roche Posay is the first European spa-town specialized in dermatology.
It is also a tourist city that values its medieval heritage and natural environment of woods, valleys and hills.
La Roche-Posay offers in a natural environment, dynamic entertainment and all the services of a big but friendly spa-town: spa, race track, casino, golf, tennis, horse riding, cinema, doctors, pharmacies, shops, hotels, restaurants, a campsite ...
City council website


La Roche-Posay tourist office

Having become the European dermatology capital thnaks to the healing and soothing properties of its water, La Roche-Posay offers many activities: thermal water balneotherapy, casino, golf, race track, cinema, festivals, and other entertainment all year round.


Ideally located at the cross-roads between the Poitou, the Touraine and the Berry regions of France, and nestled between the valleys of the Creuse and Gartempe rivers, La Roche-Posay has many assets to ensure you have a lovely stay.

The tourist office organises guided tours of the medieval part of town and more.


Tourist office website